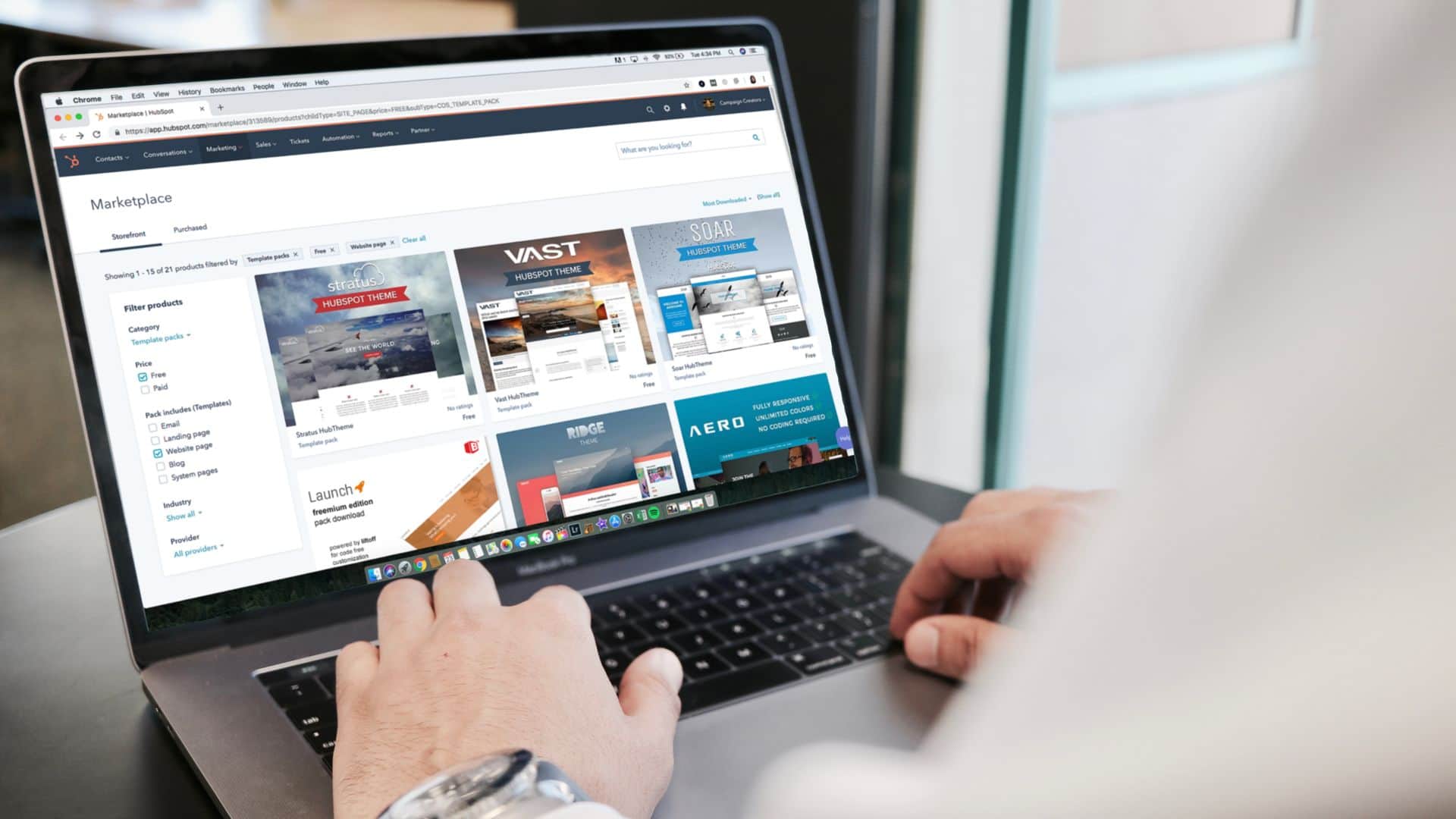 E-commerce CMS development
E-commerce CMS development is one of the most difficult and long-term directions for many IT companies. This is due to the fact that within the framework of project implementation it is not enough for specialists to make a high-quality product – they need to create something exclusive, different from the offers of leading competitors (Magento, PrestaShop or OpenCart). Nevertheless, over the past 3 years of its existence, React Logic has successfully closed more than 10 projects, which indicates not only the demand for the service, but also the quality of its implementation.
What is E-commerce CMS?
E-commerce CMS is a complex software focused on managing the content (content) of web resources using a central administrative panel. In most cases, E-commerce CMS are designed to eliminate the need for manual coding, thereby allowing the owner of the auction or marketplace to independently edit the site in accordance with their personal preferences.
E-commerce CMS can be also used as accounting systems, tools for collecting statistics and analytics, storage for documents and multimedia content, and other commercial tools. In fact, the full range of E-commerce CMS functionality is determined solely on the basis of individual tasks and characteristics of a particular project.
What is included in the development of an E-commerce CMS?
Development, implementation and maintenance of E-commerce CMS involves a very wide range of work, from the formation of technical documentation and ending with integration with other e-commerce services. However, the implementation plan for projects of this nature can always be conditionally classified into the following stages:
Preparatory work:

analysis of business processes of the enterprise;
target audience research;
formalization of business processes;
consulting on the results of the analysis.

Formation of the concept of E-commerce CMS:

analysis and drafting of service performance requirements;
selection of CMS platform development tools;
justification of decisions from the point of view of the consumer and the developer.

E-commerce CMS development:

initial stage of development;
clarification of technical specifications;
functional and load testing of the CMS platform;
training to work with the interface of the CMS platform.

Extension of the CMS platform through third-party services:

connection of gateways of payment systems;
connection of social services;
connection of marketing and analytical services;
connection of SEO services;
connection of the CMS platform to SAP, 1C, IBM and other internal services of the enterprise.
Note! The above list is intended for informational and informational purposes only, since an individual project implementation plan is developed for each enterprise and its tasks.
Why contact React Logic?
React Logic uses a modular E-commerce CMS architecture, which can be upgraded as new tasks arise. Thus, by ordering a once individually developed platform, the company receives a universal sales tool for a very long term.