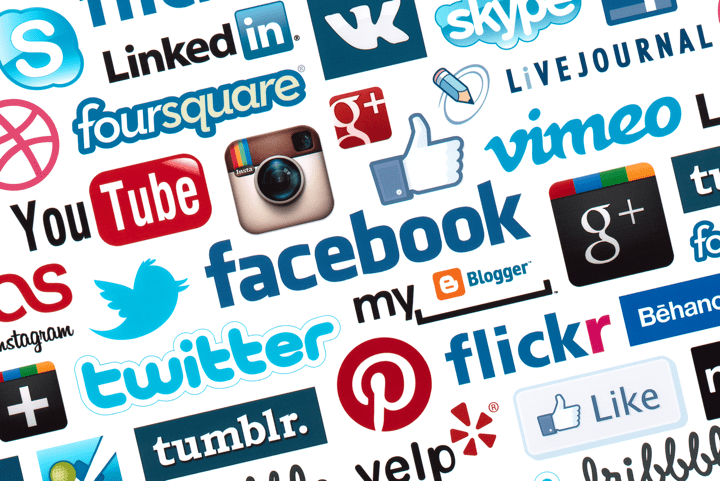 Social media promotion services (SMM)
Social media marketing (SMM) is a method of promoting a business on the Internet through social networks (Facebook, Instagram, VKontakte, etc.). Most often, SMM means the creation of high-quality content that users will independently distribute by publishing on their pages or sending to friends. However, in the social. networks, paid advertising is also possible, working on the principles of PPC – the advertiser creates ads, upon clicking on which a certain amount of money is withdrawn from the account.
Social media promotion goals
Like any other promotion strategy, advertising on social networks needs clearly defined goals, based on which an advertising campaign will be created in the future. In most cases, SMM promotion has the following goals:
organization of communication channels with potential clients;
increasing the level of sales of goods / services;
informing the target audience about events, news and more;
increasing brand awareness;
search for new segments of the target audience;
analysis of user behavioral factors.
Note! By defining the goals of an advertising campaign, the advertiser determines the target audience, which will subsequently affect the promotion strategy, the structure of the advertising campaign and other production issues. Therefore, it is very important to immediately determine the goals in order to exclude inappropriate expenses for adjusting or completely reworking the advertising campaign.
Social media promotion methods
Promotion in social networks is distinguished by a fairly wide variety of methods for attracting customers, from mailings to paid advertising. However, not all of them can show high efficiency. So, for example, paid promotion with special services starting from somewhere in 2012 not only shows zero efficiency, but also has a negative effect on the company's image.
The most effective methods of SMM promotion:
Creation of a social group of interests.
The functionality of most social networks involves the possibility of creating thematic communities in which the administration publishes interesting / useful content, and users ask questions, share opinions and interact with each other in other ways. So, for example, a household appliance repair company may publish small instructions for eliminating minor breakdowns, but when something serious arises, users will already know who to contact.
Targeted advertising.
An integrated paid advertising system that allows you to show ads to filtered user segments by interests, demographics, place of residence, marital status, and even job title. Such advertising, as in the case of contextual advertising, works on the principle of an auction – the higher you set the price, the more often advertisements will be shown. It should be noted that payment is made not for ad impressions, but for clicks on hyperlinks to a community or website.
Advertising in thematic groups.
Social networks abound in groups in different directions, each with its own target audience (pregnant women, businessmen, managers, etc.). Accordingly, in such communities it is also possible to place advertisements, having previously agreed on the conditions with the administration of the resource. To some extent, this approach has similarities to the publication of advertisements in the media.
Cost of SMM promotion
Despite the fact that SMM is considered one of the cheapest methods of attracting customers, its cost directly depends on the specifics of the business and competition in the market. For example, the cost of content creation services for an online home appliance store will be three or even four times cheaper than for a legal agency.
Note! On average, the cost of running a group on social networks, including communication with clients, ranges from $ 100 to $ 300 per month. Setting up targeted ads costs a little less – $ 75-150.
SMM promotion services
Web studio React Logic offers comprehensive SMM promotion services, which include:
analysis of the company and its competitors;
prototyping the target audience;
development of a marketing strategy;
development of content plans;
setting up and optimizing targeted advertising;
A / B testing of advertisements;
connection of analytics systems;
customer support for users;
analysis of incoming traffic and its behavioral factors.
For more information on the services, please call +38 (050) 888-32-98/(098) 888-32-98 or use the feedback form – the manager will conduct a free consultation, calculate the cost and, if necessary, arrange a personal meeting.