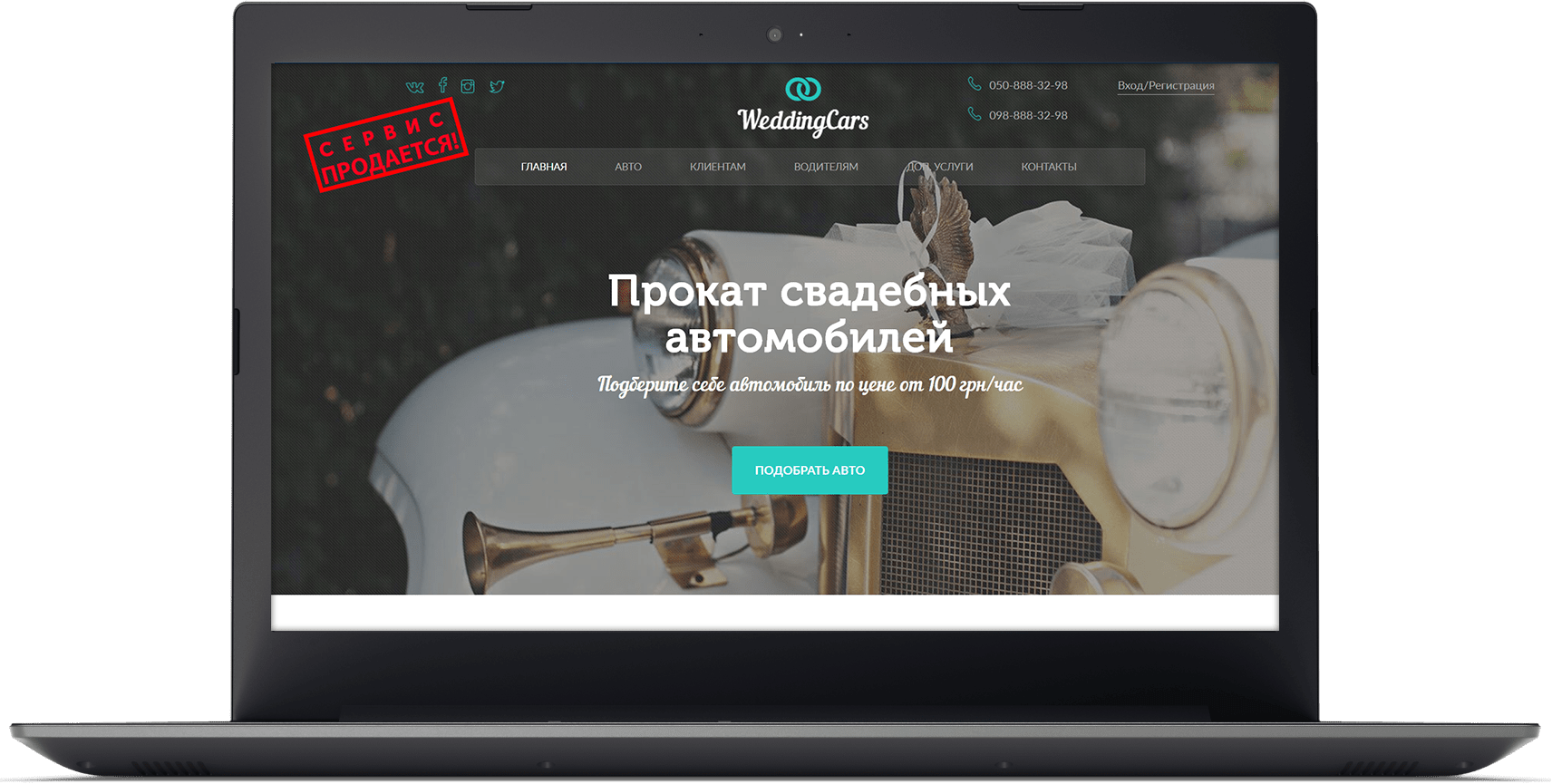 Car rental service Wedding Cars
Wedding Cars is a car rental service platform that acts as an intermediary between the car owner and the client. Users wishing to provide cars for rent are registered on the website and the vehicle is checked, after which a lot with its offer is published on the platform. Clients, in turn, have the opportunity to independently choose a car in accordance with individual preferences and financial capabilities.
Platform functionality
As part of the implementation of the Wedding Cars platform, all possible functions were provided to ensure convenience both for the administration of the service and for users. Among the most important functions, it is worth noting:
differentiation of access rights based on the user's role;
automatic notification (about events or interactions with the service) users and administration by e-mail;
the ability to register and authorize on the platform through social media accounts;
editing the content of a web resource from the administrative panel;
creating personal accounts for users and administrators;
search for cars by specific features (by brand, price, etc.);
Note! React Logic can also expand the functionality of the Wedding Cars platform with additional tools, in accordance with the individual goals of the customer.
Analysis and analytics
On the Wedding Cars site, Google Analytics and Yandex Metrika systems are preinstalled, which read the sources and volume of traffic, and also allow you to analyze the behavioral factors of site visitors. In fact, the owner of the platform can track every movement and action of visitors, and subsequently upgrade the resource and offers to the interests and preferences of the target audience.
Flexible build architecture
The architecture of the Wedding Cars platform is based on MVC (Model-View-Controller) principles, where data storage logic, control logic and user interface are separate components. Thus, any modernization of the resource will have a minimal effect on the structure of the system, thereby reducing the cost of web-programmer services.
Adaptive layout
Due to the Twitter Bootstrap platform used in the development of Wedding Cars, the web resource interface has a flexible adaptive layout that adjusts the design and functional elements of the site for all possible screen resolutions, be it a smartphone, tablet or other portable device.
Security
An important advantage of the Wedding Cars platform is the security system built into the Yii2 framework, which provides reliable protection against CSRF, XSS, SQL injection and other types of attacks. In general, if you adhere to the rules and security recommendations, it is almost impossible to hack a web resource based on Yii2.
To buy the Wedding Cars car rental platform or learn more about it, call +38 (044) 333 70 98 or use the feedback form – our manager will contact you, demonstrate all the platform's capabilities and, if necessary, arrange a meeting for discussion of the prospects for possible cooperation.