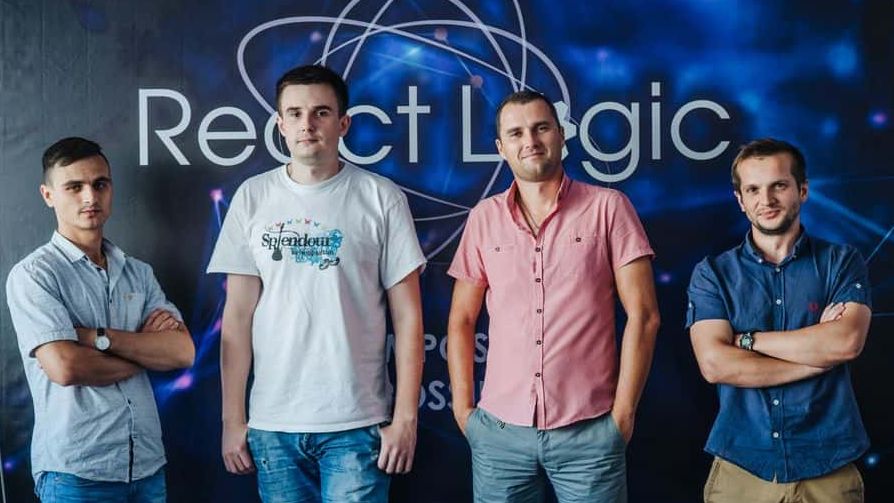 About us
We are
a creative team
Since 2014 React Logic web-studio has been developing web-systems, websites, software (CRM, CMS, etc.), as well as commercial and artistic designs. For 3 years, the company has implemented more than 50 projects of various complexity, which include both budgetary Landing Page, and individually-oriented software for international brands.
Creativity
The React Logic team does not work "by template" fundamentally, because only a unique to the market product can guarantee the best result to a company.
Neat code
Clean code is a pledge of not only successful promotion in the search engines, but it is also a guarantee of security against hacking.
Innovation
Modular software architecture involves the long-term performance, regardless of the scope and specifics of the business.
Our Services
some things


we can help with
Auction systems
Development and subsequent support of electronic trading platforms (auctions) of all relevant models for today: standard (for increase), reverse, Dutch, etc. Also the service implies the development of absolutely new concepts that had no analogues in the market. At the same time, all the sites from React Logic are verified in the Prozorro.Sale system and are partnered with the largest exchanges in Ukraine.
Billing systems
Development, implementation and support of billing systems responsible for the accounting of communication services, billing and other tasks used by telecom operators or enterprises providing services of a similar type.
CRM systems
Development, implementation and maintenance of a system of relations between the seller and the consumer, facilitating the automation of business processes, increase sales, and reduce the human resource costs. Among other things, CRM-systems provide an opportunity to monitor the quality and volume of each employee's work, thereby simplifying the tasks of internal management of the company.
Commerce platforms
Development and implementation of individual web-systems, which simplify the interaction with the information content of a site. In particular, solutions from React Logic are relevant for the owners of online stores, since they allow you to organize the management of resources with one or more specialists. Also, if necessary, React Logic provides services for the integration of CMS-systems with other services, such as SAP, 1C, IBM, etc.
Website development
Development and support of sites of all current types for today: online stores, landing pages, message boards, visiting cards, etc. All sites are created on the basis of a modular architecture, which assumes the subsequent modernization while expanding the business.
Web design
Development of individual designs and creative solutions that correspond to modern trends and standards of Internet marketing. The service assumes both the development of unique designs that have no analogues in the market, and the redesign of already ongoing projects.
Why us
We have some pros
that make us stand out
01/ Team
Despite a relatively short period of activity, our company has become more than just a group of people with the same responsibilities. We like to work together and support each other. This makes us a solid team.
02/ Purpose
Creating unique and individual solutions that completely satisfy the ambitions and needs of your project is our primary objective. Contact us, and we will happily discuss the details of your project.
03/ Challenge
Each project we are working on, is considered by us as an exciting opportunity to test our experience and professional skills. We love difficulties. Especially for lunch.
Testimonials
Customers
talk about us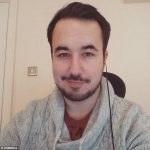 Около года назад наша компания столкнулась с вопросом создания нового сайта, но помимо разработки какого-то типичного решения, нужен был собственный движок, который выполнял бы ряд своеобразных функций. Специфика у нас такая. Кроме того, сроки поджимали, оставалось всего 2 месяца. Команда React Logic оказалась весьма приятной в сотрудничестве. Профессионализм не вызвал вопросов, в положение также вошли, и постарались дать результат максимально быстро. Заказ выполнили в срок и качественно. С вопросами по сайту в дальнейшем также обращался к ним. Компании большое спасибо за сотрудничество!
Иван Семенов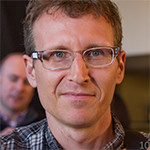 Два года назад по совету знакомых обратился в React Logic. Нужны были спецы, решил попробовать, хотя не особо нравится вести бизнес со своими. Приятно удивился, так как всё шло сугубо профессионально. Изначально подробно проговорили наши требования к проекту, а нужна была аукционная система. У ребят это трудностей не вызвало – опыт уже был. Как начали делать, вопросы решались быстро, ответы неделями ждать не приходилось – раньше заимел горький опыт. Словом, всё здорово, нареканий никаких. Вот планирую новые проекты – знаю куда идти.
Николай Богомолов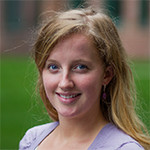 У меня небольшой бизнес – магазин штор и гардин, но мне знакомые постоянно говорили, что сейчас всем сайты нужны. Ну и решила, что пора, и вот, нашла компанию. Знаю, что можно самому это всё через платформы всякие сделать, но я в этом не разбираюсь, да и результаты там оставляют желать лучшего. В общем, начали работать с React Logic. Со мной общались Владимир и Никита. Они внимательно выслушивали моё мнение и старались объяснить мне основные технические моменты. Сайтом получившимся довольна, всё отлично. Компанию всем советую!
Валентина Роенко
Whatever types of questions you'll have, feel free to get in touch with us and address them! Also, you can always get in touch with us using this contact button below in order to discuss all the details of any given project.
Recent news
Follow our news
Contacts
Contact us
call us
(044) 333-70-98
(098) 888-32-98
(050) 888-32-98
email us
office@react-logic.com